VoiceMetrix® Corporation offers the AJIS® Advanced Judicial Information System suite of products for the judicial market. AJIS solutions include Appear for juror reporting instruction and status unified messaging that integrates seamlessly with your existing jury management system and Comply® for Probation/Pretrial offender and defendant telephone reporting and tracking. Our AJIS solutions are used in two-thirds of the United States Federal Courts.
VoiceMetrix Announces Release of Appear Speech 5.0
VoiceMetrix is proud to announce the release of its latest version of Appear, Appear Speech 5.0. Appear Speech 5.0's major new features include:
Phone, Email, and Text Message Alerts to Jurors
Integrated Voicemail
Desktop Web-Browser Interface
Integrated, Context-Sensitive Online Help
Spell Check for Emails and Text Messages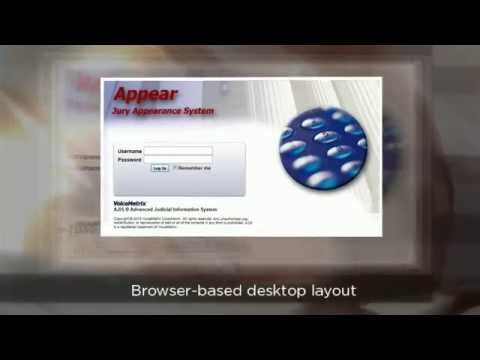 Learn more about Appear Speech 5.0 and other VoiceMetrix products here.